Letter From Dave Zuchowski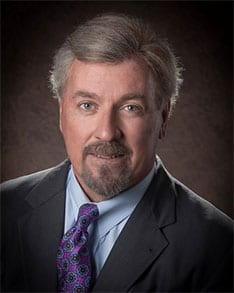 As I reflect back on Hyundai Hope On Wheels this past year, I am reminded of all of the people whose passionate commitment and hard work have helped us to experience our best year ever in the fight against pediatric cancer. In just 17 years, we have surpassed the $100 million milestone in lifetime funding of childhood cancer research.  And in 2015 alone, we awarded 36 Hyundai Scholar Awards, 10 Young Investigator grants, 24 Impact grants and 4 Quantum Awards totaling $15,500,000.
As we end another amazing year, I'd like to express my heartfelt gratitude to all of the doctors, researchers, nurses, hospital staff and Hyundai dealers and executives around the U.S. for their tireless work in supporting our mission.  And, of course, at the core of Hope On Wheels are the courageous child cancer fighters and their families and loved ones.  I want to thank each and every one of you for your devotion to Hope On Wheels- your work has helped to build greater awareness of the disease and engage others to join our cause.
I also want to express our deepest gratitude to our National Youth Ambassadors Ashley Burnette and Kenny Thomas. Their commitment to Hope On Wheels over the last two years is nothing short of remarkable. By sharing their own personal stories at our launch events in NY, during DC Days and national TV interviews and at many hospital handprint ceremonies across the country, they gave hope to so many children and their families. They will forever be part of our Hyundai Hope On Wheels family. This year we will begin our search for new National Youth Ambassadors which will allow us to continue elevating the conversation nationally and working with children who are bravely battling this disease.
As we begin 2016, we are delighted to share that we will move ahead with our Scholar/Young Investigator and Impact grants as well as our newest grant, the Quantum Award. There are a lot of other exiting events, initiatives and activities to look forward to in the New Year and we will keep you updated. Thank you again for making 2015 an extraordinary year for Hyundai Hope on Wheels. I look forward to working with you in 2016.
Until then, I'd like to wish you all a happy and healthy New Year.
Dave Zuchowski