We've Got You Covered
Research and Discovery Is Where We Find Hope.
Hyundai supports the finest minds in pediatric cancer research…the concerned physicians and dedicated research professionals at the member institutions of the Children's Oncology Groups of America. They look for ways of preventing cancer, improving quality of life and survival.
These doctors and research scientists are the human faces of hope to the children and families facing a pediatric cancer diagnosis. Through its collaborative research, the group improves cure rates at a much faster pace than individual institutions. Grant winners are determined by a scientific review panel of physicians.

Hyundai Cancer Institute
Selecting where a child will receive cancer treatment is one of the biggest decisions a caregiver can make. The Hyundai Cancer Institute at CHOC Children's specializes in providing patients—from infants through young adults—with the latest pediatric cancer treatments by nationally recognized medical specialists. We are dedicated to not only treating cancer, but also the needs of the whole child—emotional, spiritual, and physical. Children simply shouldn't have to give up being kids while dealing with the grown-up issue of cancer.
On May 10, 2011 Hyundai Motor America and its nonprofit organization Hyundai Hope On Wheels, announced a $10 million grant to CHOC Children's Hospital in Orange County, California. The grant was the largest corporate grant in the hospital's history. The grant is being used to fund groundbreaking pediatric cancer research that uses the latest advances in genomic medicine to provide more effective, individualized treatment for children with cancer. CHOC Children's has named its cancer center of excellence the Hyundai Cancer Institute. The Hyundai Cancer Institute at CHOC Children's is the only Children's Oncology Group (COG) with a Phase 1 clinical trial designation in the Southwestern United States.
Featured Grant Recipients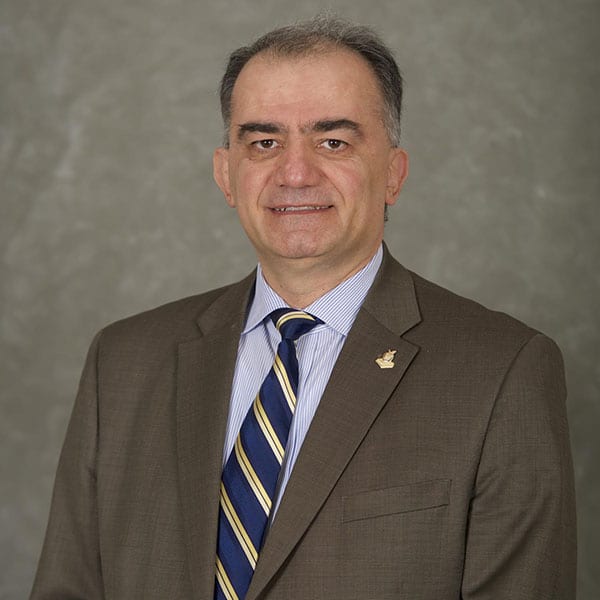 Aykut Üren, MD, (a HHOW Scholar), develops a unique research approach that finds FDA approved drug shuts down Ewing sarcoma cells in lab:
Based on a novel approach to drug discovery, researchers at Georgetown Lombardi Comprehensive Cancer Center say an agent approved to treat a type of leukemia might also help young people with a much rarer and aggressive form of cancer, Ewing sarcoma.
Dr. Üren worked with a team of investigators from Georgetown Lombardi, and from Italy and Turkey. The team took what they say is an unconventional approach to searching a National Cancer Institute database of 2,607 compounds to find one that could potentially help Ewing sarcoma patients.
They found 150 compounds that could link on to CD99, but only two had a beneficial function. Dr. Üren says that while both drugs "drastically" inhibited growth of Ewing sarcoma cells in lab and animal studies, clofarabine "decimated" the cancer.
This work was supported by grants from the Children's Cancer Foundation, Hyundai Hope on Wheels, the Alan B. Slifka Foundation, the Italian Association for Cancer Research and the National Cancer Institute (P30CA51008).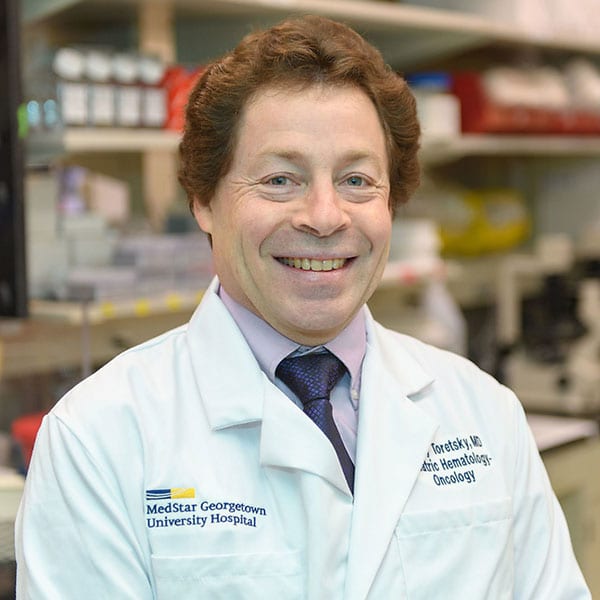 Jeffrey Toretsky, MD, (a HHOW Scholar) named a 2017 National Academy of Inventors Fellow.
The National Academy of Inventors (NAI) has named Jeffrey Toretsky, MD, a pediatric oncologist and researcher at Georgetown Lombardi Comprehensive Cancer Center, to its 2017 class of fellows.
Election to NAI Fellow status "is the highest professional accolade bestowed solely to academic inventors who have demonstrated a prolific spirit of innovation in creating or facilitating outstanding inventions that have made a tangible impact on quality of life, economic development, and welfare of society."
Toretsky is co-founder of Oncternal Therapeutics, Inc., which is currently conducting a clinical trial with TK216, a first-in-class small molecule that directly targets EWS-FLI1.
The Hyundai Hope On Wheels Biorepository
The Hyundai Hope On Wheels Biorepository for the Children's Oncology Group is located at The Research Institute of Nationwide Children's Hospital. The biorepository maintains the largest pediatric cancer biospecimen bank in the nation. The Hyundai Hope On Wheels Biorepository contains tissue from more than 32,000 children with childhood cancer and related diseases.