HAPPY THANKSGIVING!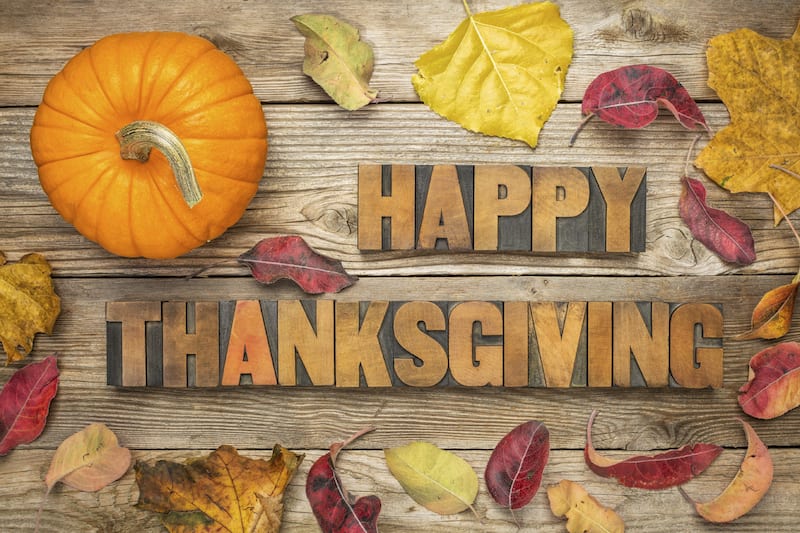 As we approach this special time of year, we should reflect not only on what we are thankful for but also on what we have contributed to make our lives and the lives of others more meaningful. Hope On Wheels has been in the forefront of pediatric cancer research. We are immensely thankful to all the people – cancer survivors, their families, researchers and community supporters – who have made our work that much more fulfilling. And we are grateful that the support we have received has allowed us to continue our fight against a disease that we believe will become a thing of the past.
MESSAGE FROM HOPE ON WHEELS' CHAIRMAN SCOTT STARK

As a dealer and owner of South Point Hyundai in Texas, I have had the distinct honor of serving on the Hyundai Hope On Wheels Board for several years.  I am proud to share that this year, I was appointed to the role of Chairman.  This is a high honor as I am very respectful of Hope On Wheels' great work over the last 17 years in fighting pediatric cancer, and I am devoted 100% to advancing our mission.
First I want to wish everyone a very happy and safe Thanksgiving. This holiday starts a season of reflection about giving.  Many of us will express gratitude for our family, friends and loved ones that enrich our lives each day.  At the same time, we will honor individuals whose selfless giving truly makes a difference in the world.  All of us at Hyundai Hope On Wheels are thankful for the many people who have participated this year by lending their time, resources and many talents as we continue to work together to end childhood cancer.
As this year draws to a close, and in the spirit of giving, I'd like to commend the Hyundai executives and dealers, the National Youth Ambassadors Ashley Burnette and Kenny Thomas, our supporters in Congress, the Medical Advisory Committee members, our Grant winners, and the doctors, nurses and other staff at the more than 200 Children's Oncology Group Institutions across the country, for their hard work in raising awareness of pediatric cancer. Of course, it's the courageous children battling this disease that inspire us to keep fighting so that one day there is a cure.
This September, as part of National Childhood Cancer Awareness month, Hope On Wheels celebrated an important milestone – we have awarded more than $100 million in lifetime funding for childhood cancer research. In fact, during September, we visited 45 hospitals across the country to present Hyundai Scholar Grants that will help advance research in the quest to find a cure and to improve care for pediatric cancer.
Hope On Wheels' commitment to ending childhood cancer by funding innovative research grows stronger every year.  As testament to this, I am pleased to also announce our largest research grant to date, a new $1 million grant category titled the Hyundai Quantum Award.  This new award was developed to support transformational research on cancers with low survival rates.
We are confident that this investment will be a tremendous help to the pediatric cancer researchers that are working tirelessly to improve the survival rates of children diagnosed with the disease. This is a fight we're on a mission to win.
Sincerely,
Scott Stark
Hyundai Hope On Wheels Chairman
HOPE ON WHEELS' SIXTH ANNUAL DC DAYS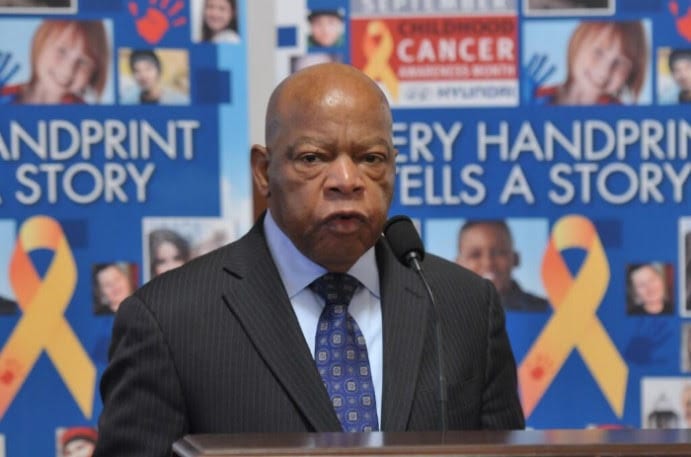 From September 16-18, 2015, Hyundai Hope On Wheels hosted its sixth annual DC Days in Washington DC. The program featured three days of meetings, symposia and discussions with the goal of building more awareness of pediatric cancer, sharing developments in research and awarding institutional grants to help fight pediatric cancer.  Highlights of DC Days included a Capitol Hill Welcome Reception, the Hope On Wheels inaugural HHOW Teen Roundtable, the Pediatric Cancer Thought Leaders' Summit and the sixth annual Hope On Wheels Reception and Gala.  The week's program concluded with a Hope On Wheels Press Conference at the Capitol Visitor Center.
At the Capitol Hill Welcome Reception, several members of Congress were present to show their support, including Senators Thom Tillis (NC), Jeff Flake(AZ) and Bob Casey (PA) and Representatives Mike Kelly (PA), Karen Bass (CA), John Garamendi (CA), Chaka Fattah (PA), John Lewis (GA), Chris van Hollen (MD), Al Green (TX), Ruben Hinojosa (TX), Ted Lieu (CA), and Sheila Jackson Lee (TX).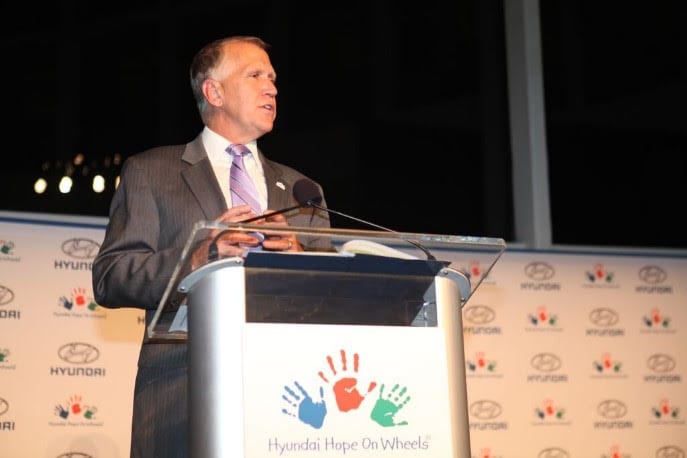 Representatives from many of the 45 Hyundai Scholar Grant winning hospitals, which received $10.5 million in funding during September, also attended DC Days and participated in activities such as the Capitol Hill Welcome Reception, the Thought Leaders' Summit and the annual Gala Reception.
This year, the Thought Leaders' Summit was expanded to be a day-long program composed of over 75 professionals, including members of the Hope On Wheels Medical Advisory Committee, distinguished thought leaders in the field of pediatric oncology, Hyundai Scholars and media.
The first-ever Hope On Wheels Teen Roundtable steering committee meeting was attended by eight teen cancer survivors and their parents. Their session involved sharing ideas that will be used to develop new, innovative programs across the country to support teens with cancer.
At the annual gala dinner held at the U.S. Institute of Peace, guest speakers included Dr. David Poplack, Division Chief of Pediatric Oncology at Texas Children's Cancer Center;Nancy Goodman, Founder and Executive Director, Kids v Cancer; Congressman Mike Kelly (PA), founding Hope On Wheels board member; and Senator Thom Tillis (NC).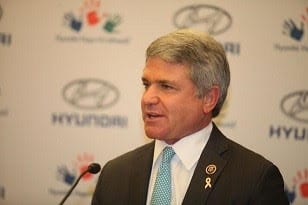 As part of DC Days, check presentation ceremonies were held at Children's National Medical Center, Georgetown University's Lombardi Comprehensive Cancer Center and Johns Hopkins in Baltimore. These events gave a total of $900,000 to researchers and doctors dedicated to finding better treatments for kids battling cancer.
The final event of DC Days, the Hope On Wheels Press Conference held at the U.S. Capitol Visitor Center, brought together HMA executives and dealers, Scholar grant recipients and media.  The series of speakers included His Excellency Ahn Ho-young, the Ambassador to the U.S. from the Republic of South Korea; Representatives Terri Sewell (AL), Steve Cohen (TN), Mike Kelly (PA), and Mike McCaul (TX) and his wife Linda.
DR. PETER ADAMSON, APPOINTED BY PRESIDENT OBAMA TO SERVE ON NATIONAL CANCER ADVISORY BOARD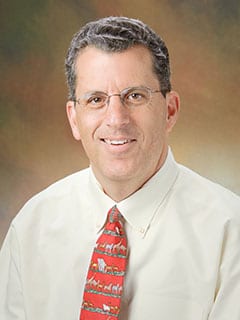 Hope On Wheels is excited to announce that earlier this year, Dr. Peter Adamson, one of the members of The Hope On Wheels Medical Advisory Committee and attending Physician in the Division of Oncology at The Children's Hospital of Philadelphia (CHOP), was named by President Obama to the National Cancer Advisory Board. Dr. Adamson has been an integral part of our program for many years and has played a critical role in our grant selection process. In addition to his work at Hope On Wheels and at CHOP, Dr. Adamson is also Chair of the Children's Oncology Group (COG), a National Cancer Institute supported clinical trials group, and the world's largest organization devoted exclusively to childhood and adolescent cancer research.
This announcement is an important milestone not only for Dr. Adamson but for all of us as it is the first time a pediatric oncologist has been appointed to the National Cancer Advisory Board. The only pediatric oncologist to currently serve on the NCAB, Dr. Adamson will work to ensure the voices of the pediatric cancer community are heard by decision makers in the federal government. We are extremely proud of Dr. Adamson and are excited to see the impact that this has on pediatric cancer.
OUR FAMILY'S MISSION
Promoting Recovery for Cancer Survivor Jaylie Nielson
Jaylie is an energetic, intelligent, determined five-year-old girl who loved pre-school and couldn't wait to begin Kindergarten. Then, one day she complained of headaches and some vision problems. Mom Kajsa and dad Kip thought she just needed glasses. But what her family believed would be a quick trip to the ophthalmologist turned into an hours-long visit to Dell Children's Medical Center. There, an MRI revealed that she had a baseball-sized brain tumor pressing on her left frontal lobe.
Doctors removed the tumor in an emergency surgery the following day and diagnosed Jaylie with a Supratentorial Primitive Neuroectodermal Tumor (or sPNET), a rare and aggressive form of brain cancer for which she had to undergo 6 weeks of radiation and 6 rounds of chemotherapy.
Cancer-free since 2012, Jaylie is now a nine-year-old rising fourth grader who enjoys swimming and playing with her younger siblings, Breklyn (age 6) and Crew (age 4). To see how she and her family are doing today, watch their story here.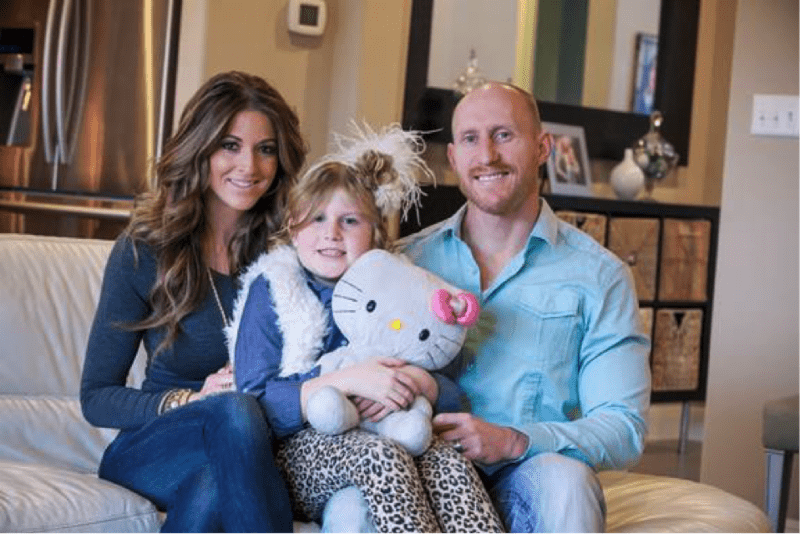 KICK OFF 2016 RUNNING FOR A CAUSE YOU LOVE
Join in the Fight for Childhood Cancer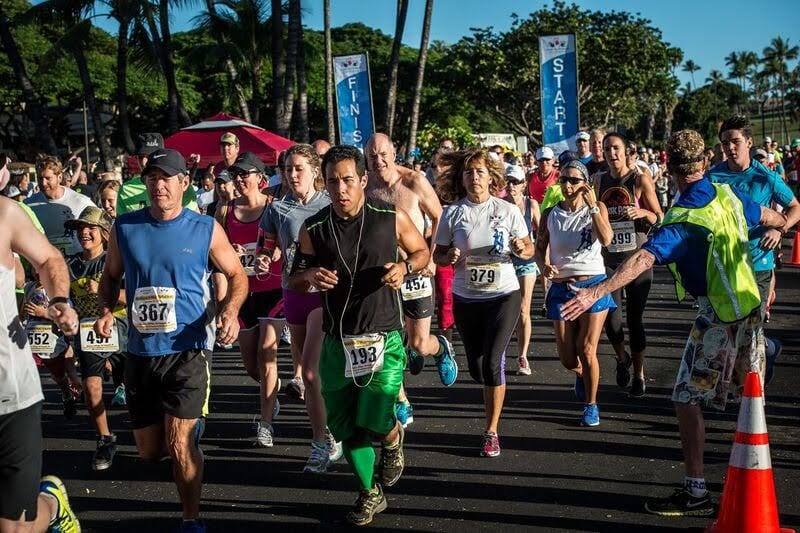 On Saturday, January 9, 2016, residents from areas throughout Hawaii will come together at Whalers Village, Ka'anapali for the 4th Annual Hyundai Hope On Wheels Maui 5K Run/Walk.  Following its successful debut in 2013, Hope On Wheels continues its successful Run 4 Hope series with the 2016 kick-off event on Maui.
Come journey with us to Maui and participate in one of the largest annual charitable runs on the island, where funds raised at the event will support pediatric cancer research. Last year, more than 600 participants took part in the event and this year Hope On Wheels' goal is to surpass 1,000 participants.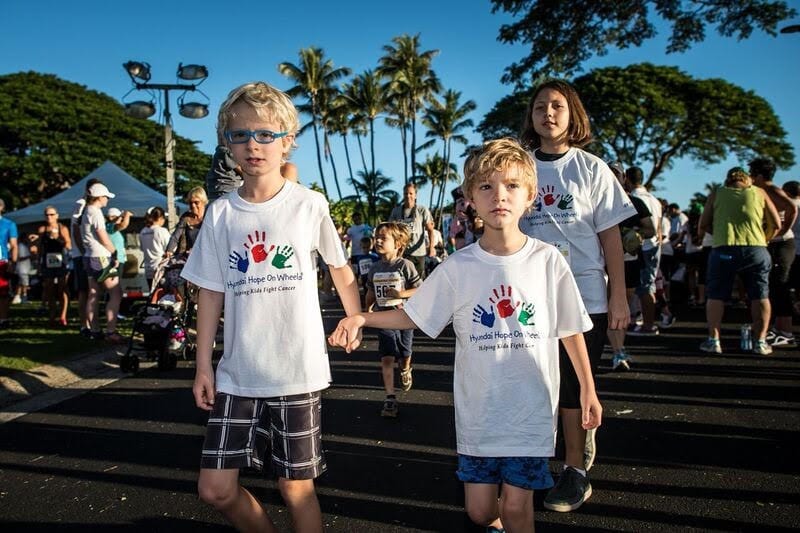 #ENDCHILDHOODCANCER ON GIVING TUESDAY – DECEMBER 1ST!
 #GivingTuesday is a global day of giving after Black Friday and Cyber Monday and is fueled by the power of social media and collaboration. It kicks off the charitable season, when many focus on their holiday and end-of-year giving. #GivingTuesday has become a movement that celebrates and supports giving and philanthropy.  It's a day to take a break from shopping and to recognize the importance of giving to charity this holiday season. We hope you'll consider this year giving to Hope On Wheels.  We'll be kicking off our year-end "Full Speed Ahead" campaign on Tuesday, December 1. Please tune in to learn how your donation will launch this campaign into January 2016. With this momentum, we need to give children with cancer a brighter future. Watch your email on Tuesday, December 1st and follow along on social media as we celebrate together this season of giving and gratitude.
To learn more about #GivingTuesday, please do so 
here
.
WHAT A YEAR FOR HYUNDAIRUN4HOPE!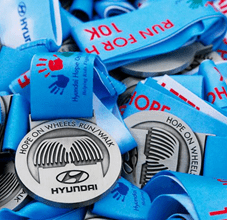 We could not be more pleased with the community support we received this year from our runs and walks. In Fountain Valley, Boston, Chicago, Fort Lauderdale and Atlanta, thousands of people came out to run and walk to benefit pediatric cancer.  This has been our biggest race year to date. The Aflac Cancer Center, Joe DiMaggio Children's Center, the Dana Farber Cancer Center, Loyola University Chicago and CHOC Children's were the recipients this year of over $900,000 in funding from Hyundai Hope On Wheels. We are especially happy about the many thousands that turned out for the 27th annual Boston Marathon Jimmy Fund Walk. HHOW participation in and support of these events went a long way toward us elevating the conversation around pediatric cancer and raising funds for well needed research.
JOIN THE MOVEMENT