From Dave Zuchowski, President & Ceo, Hyundai Motor America:
Hope On Wheels is one of my favorite aspects of being with Hyundai. It is a cause in which I strongly believe, and one that our U.S. dealer network and employees are completely aligned. I am proud of the thousands of men and women who have supported the program each year through the kind generosity of financial donations, on-line messages, on-line following, and other expressions of hope. We applaud the hundreds of researchers who have received a grant from Hope On Wheels and the promise of your work. Indeed, there is much hope in our goal of finding a cure, and we appreciate working together in our fight against this dreaded disease.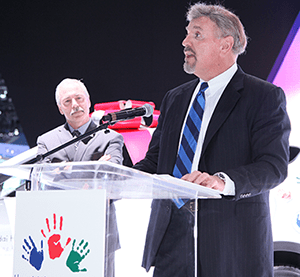 I am most inspired by the children and families we meet each year, as we visit hospitals across the country to present research grant awards. At these grant ceremonies, we collect the handprints of child cancer survivors. These handprints serve as a visual symbol of the futures, hopes, and dreams of these amazing children. It is for them we are resolute. Please visit our website and read their brave stories
This year marks our 16th consecutive year of being involved with this cause. You might say it's our "sweet 16!" During this special year, we are more committed than ever in our fight, and we have some amazing things planned in the effort. There are some familiar things you will see, like our monthly newsletter update, doctor's spotlight, handprint ceremony tour, 5K run-walk series, and national childhood cancer month efforts. But expect a few new things along the ways. Soon, we will announce the grant recipients for 2014, including a significant new research project being led by the COG. And in April, we will introduce the new 2014 National Youth Ambassador, with whom we will travel the nation sharing our message of Hope.
While it's our 16th, we have just one wish: to end pediatric cancer!
Thank you for the over 15,000 who subscribe to our newsletter and another 35,000+ who following us on-line. We invite you to share this information with your friends and family, as we work together. On behalf of my colleagues at Hyundai and our U.S. dealer partners, count on us to continue to be a champion on behalf of pediatric cancer.
FINAL CALL FOR 2014 HYUNDAI HOPE GRANTS
The close of the Hyundai Hope Grant application period is quickly approaching. If you are planning to apply for funding, please submit your final application no later than Monday, February 24 at 5:00 p.m. PST. Invitation letters for the 2014 Hyundai Hope Grant have been circulated amongst Chief Pediatric Oncologists at nonprofit COG institutions nationwide. If you have yet to see the RFP, please contact your Chief Oncologist to obtain more information regarding the application process. And if you have any questions, feel free to email info@hopeonwheels.org.
TOOLS & EDUCATIONAL RESOURCES FOR YOUNG CANCER SURVIVORS, NOW ON A MOBILE APP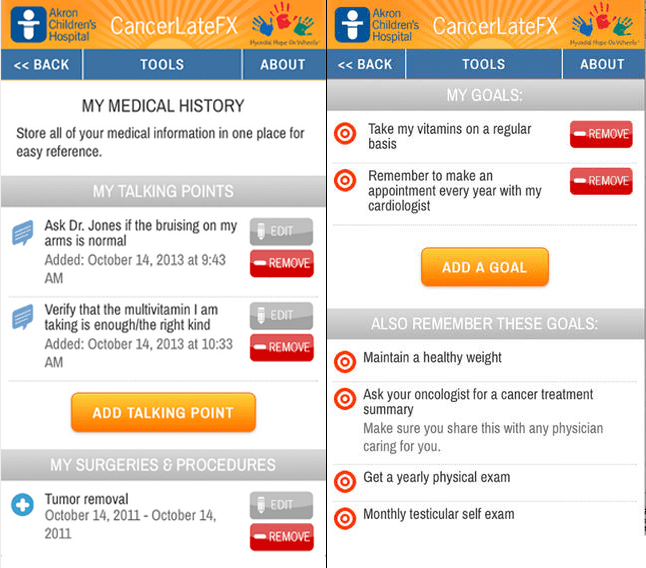 In the ever evolving world of mobile, it is important to constantly think of the potential benefits and applications it may have in the medical field. Akron Children's Hospital had the clever idea of creating a mobile app to help provide young cancer survivors with educational materials, tips, tools and resources. With funding from their Hyundai Scholar Grant, they developed CancerLateFX, an app available for bothApple and Android devices. Make sure to download the app on your phone and let us know your thoughts! You can learn more about how Hope On Wheels grants are helping shape the fight against pediatric cancer by following us onTwitter and Facebook.
DOCTOR SPOTLIGHT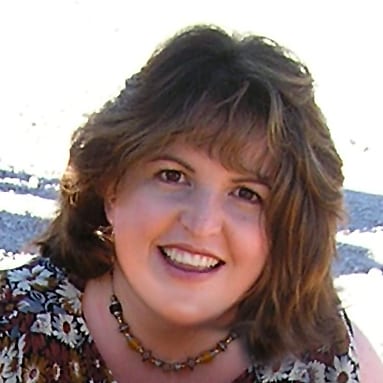 Felicia Hunter is a pediatric social worker at Albany Medical Center who was selected as a Hyundai Scholar Grant winner in 2008. This grant has funded her work to develop a research project in Pediatric Palliative Care at the Melodies Center for Cancer and Blood Disorders at Albany Med.
Ms. Hunter conducted focus groups with parents of children who had passed away from cancer to gain insights into how to improve the journey of childhood cancer from diagnosis to treatment and beyond. She learned their need for support, resources and interventions was vital from the moment of diagnosis throughout the cancer journey. With these parents, Ms. Hunter defined Pediatric Palliative Care as the care provided by physicians, nurses, social workers and other professionals in a medical setting that focuses on the relief of the pain, symptoms and stress of serious illness. Read more on Ms. Hunter's project.
A NOTE FROM JENNA PARKER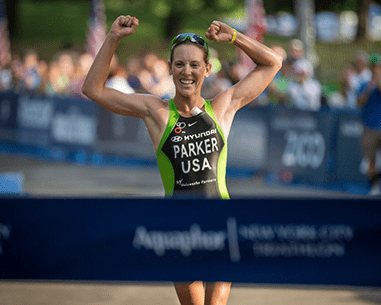 Every day we are given new opportunities to practice adopting a positive perspective and approach. Using the old adage of the "glass half full" when confronting new situations is a simple way to make even the most daunting tasks seem more manageable and rewarding.
When I race, I use two specific techniques to channel the strength of my brain and positive thinking. When things become difficult, I find ways to make myself laugh or smile and to focus on what is working.
Sometimes, in order to find my positive place, it means cracking a joke while I'm riding head down over a 40-kilometer bike course. Or sometimes it's as simple as taking in the scenery of this beautiful world around me. The joke often leads to an actual smile on my face, so while I'm actually coping with a lot of physical stress, my face doesn't show it. Studies have shown that smiling alone triggers positive changes in the chemical balance of our brains, which ultimately affects the rest of our body.
I've also learned over the years to focus on "what is working." Believe me, when nearing the end of a race, everything hurts and all I want to do is stop and lie down. Instead, I focus on something specific, even as small as my pinky finger, and note to myself how relaxed it is and the way it's gracefully moving back and forth with my hand and my arm, helping to propel me forward. In addition to that, I will even start repeating in my head (or sometimes out loud!), "I am strong, everything is working" as I continue to press onward.
I'm reminded of this, using the power of the mind to frame even the toughest situations in a positive light, as a good friend of mine is battling cancer. Her doctors told her she had just weeks to live a few weeks ago and instead of resigning herself, she simply said "That doesn't resonate with me, I'm not done fighting." Since then, she has been meditating and using the power of thought and positive framing, including simply focusing on all the reasons she has to keep living – all of the things that are working both inside her body and in her life – in order to prove her doctors wrong. This may not be an approach that resonates with everyone, but I'm so glad to see it give my friend strength.
So while smiling when things are tough is often the last thing you feel like doing, go ahead and try it. You might be surprised at how something so simple can completely change the outcome of the situation.
The power of positive thinking. As the most powerful muscle in our body, I'm constantly in awe of the brain's ability to help us conquer challenges when we focus on channeling positive energy and thoughts to the task at hand. Like every other muscle in the body, the brain needs to be exercised and trained every day to stay in top shape. While the idea of this may seem strange, it's actually quite simple to do.