National Youth Ambassador 2022-2024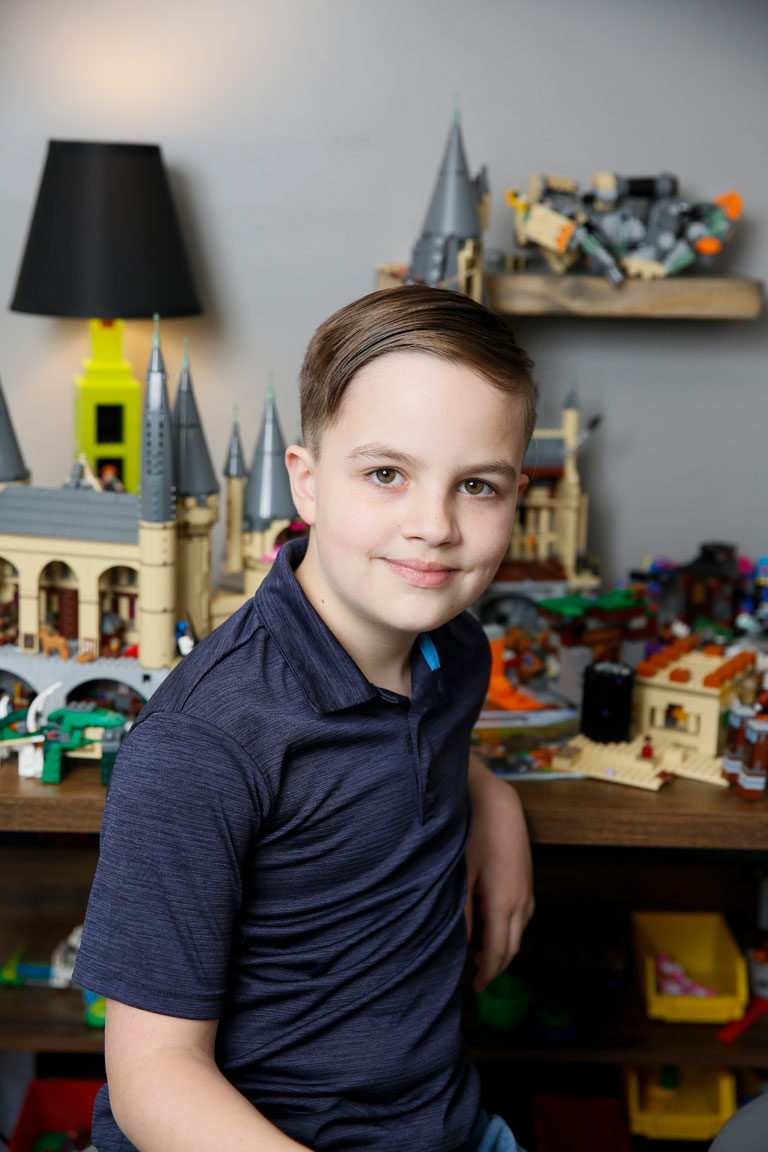 Oliver, 10
My name is Oliver, I'm 10 years old and from Bloomington, Illinois.
When I was just five years old, I was diagnosed with Acute Lymphoblastic Leukemia. Before we knew what was wrong, I remember feeling so tired that I couldn't even ride my bike down the street. My family also noticed I looked very pale, so they took me to the doctor. The doctor sent me to the St. Jude clinic in Peoria, Illinois, where they told us that I had cancer. Even though I didn't really know what that meant, I remember feeling really scared. It was hard to get poked by needles over and over again.
The very next day, I started chemo and had to stay at the hospital for two weeks. Those two weeks felt like two years. After that, we started traveling back and forth to the clinic a few times a week. At some point, I had an allergic reaction to a chemo treatment that made it hard for me to breathe. So then I had to start getting two shots in my legs three times a week, and it burned really bad.
Over the course of my treatment, I had numerous chemo infusions and hospital stays, and 28 spinal taps. There were a lot of scary moments, but I also had some great memories during treatment. One of my favorites is celebrating my birthday at the clinic with a huge LEGO cake and edible LEGOS! After 3 ½ years, I finished treatment on June 14, 2020.
Something important I always remembered during treatment was that you can be scared and still be brave. You can be frightened, and do it anyway. You can find joy even when you have to do hard things.
I'm thankful for my family and friends, doctors and nurses for giving me hope and helping me fight cancer. My wish is that my story brings hope to other kids with cancer.
View Oliver's Journey of Hope
Hyundai is committed to curing pediatric cancer and these are some of the photos of our National Youth Ambassadors supporting the fight. Through out the years we have a lot to be proud of. Special events and community activities show how far Hope On Wheels can go.
Strength From The Community