During our events this year, we will be celebrating the 76 researchers that have earned a combined $16,000,000 in grant funding in 2019. We encourage you to join us in honoring and thanking these doctors for their continued commitment to finding a cure. Contact info@hopeonwheels.org for more details.
WEDNESDAY, 9/18

CAPITOL HILL RECEPTION
6:00pm – 8:00pm
The U.S. Capitol Visitor Center
Congressional Meeting
South, CVC217
First St NE,
Washington, DC 20515
THURSDAY, 9/19
NATIONAL PRESS CONFERENCE
8:30am – 9:30am
Rayburn House Office Building
Judiciary Committee Room 2237
45 Independence Ave SW
Washington, DC 20515
THURSDAY, 9/19
THOUGHT LEADERS LUNCHEON
11:30am – 2:00pm
InterContinental Washington D.C. – The Wharf
Seaport Ballroom
801 Wharf St SW,
Washington, DC 20024
THURSDAY, 9/19
GALA DINNER & AWARD CEREMONY
6:00pm – 9:00pm
The Smithsonian Castle
Arts and Industries Building
900 Jefferson Drive, SW
Washington, DC 20560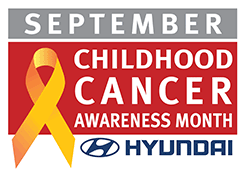 Every year, Hyundai Hope On Wheels comes together with Hyundai executives, doctors, survivors, elected officials and families to recognize the grant winning researchers who are doing incredible work in the fight to end childhood cancer.
Strength From The Community